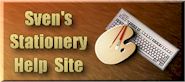 Click the logo to add
this site to your Favourites
---
Search:
---
Quick Links
---
Subscribe to my Newsletter
---
Books presented in association with:

---
Your Free E-Mail
Account:


---
Send me mail!

---
Introduction to Stationery
---

With the introduction of Internet Explorer 4 and its accompanying e-mail client/newsreader Outlook Express, Microsoft has opened up a whole new area in the world of E-mail and Newsgroups.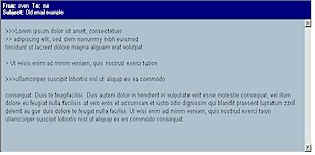 In the past, email and news postings were a confusing mess of strange line breaks, indents and other "features" of Plain Text.
Yes it worked, but it was hardly exciting to read or use. Proper text formatting was impossible, thus meaning could easily be lost. Not to mention how hard it could be on the eyes.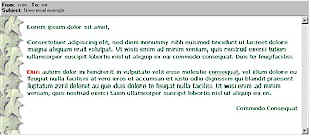 With the introduction of Outlook Express and the advent of stationery all that has changed. No longer are we forced to correspond with the same dull formatting. Now we are able to apply personal stationery, and more importantly we can format our text properly. We can finally write as we were meant to write.
Proper formatting of text and possibly a graphic or background colour represents stationery in its most basic form and is a worthy feature in and of itself. However the use of stationery can extend far beyond this.
Through a variety of methods were are able to bring the interactivity and "fun" of the web into the formerly static world of e-mail. Almost anything that can be done on the World Wide Web can now be done in e-mail.
For an example of what I'm talking about, click on the Duck Hunt button below. As you experience it keep in mind that with Outlook Express this can be embedded with full functionality into an e-mail message or news posting. Please note: you must be using Internet Explorer to experience it fully.
On the pages that follow I will attempt to answer some of the most commonly asked questions about stationery. I hope you find this FAQ section informative and useful.