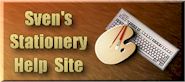 Click the logo to add
this site to your Favourites
---
Search:
---
Quick Links
---
Subscribe to my Newsletter
---
Books presented in association with:

---
Your Free E-Mail
Account:


---
Send me mail!

---

Awards
---

Apply for my award: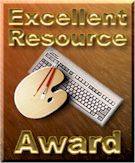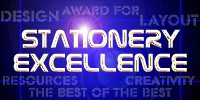 This award is given to sites which provide excellence in either stationery or related resources. Such sites need not actually make mention of either Stationery or Outlook Express. Any site containing information or resources which can either be used in stationery directly or which can assist in the creation of stationery are eligible for this award (hence the rather different designs available for the graphic).
Eligible sites include:
Sites which offer information on how to produce and use stationery

Sites which offer stationery for download

Sites which offer information on the use of Outlook Express

Sites which offer tutorials or help in HTML, JavaScript, VBScript or other technologies which can be adapted to stationery

Sites which offer tutorials or help in the use of image editing software or other graphics arts technologies which can be used in the creation of stationery

Sites which offer collections of "stationery components" for download, whether they be images, sounds, scripts, agents, etc.
As you can see, the field is wide open. If in doubt about your site's fitness for this award, apply anyway. After all, what have you got to lose?
How sites are judged:
All sites submitted will go through a two stage judging process.
In the first stage, I will personally look over the site to make sure it fits certain criteria (pertains to stationery in some way, contains no pornography or hate literature, etc).
After a site passes that inspection it will then be sent on to the panel of judges who will rate the site in a couple of areas: Content, Layout, Ease of Navigation, Originality, Overall Impression.
Based upon their inspection of the sites, each judge will send me a recommendation about the fitness of that site for this award. Sites receiving a majority vote from the judges will receive the award.
Only those sites judged to be winners will be contacted. In addition to the right to display the award graphic, winning sites will receive a review in my newsletter and will be added to my Links page, with a notation to indicate their status as winners.
---
Awards & Accolades:
While you're here, take a look at a few of the awards and accolades this site has received: