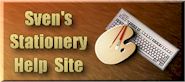 Click the logo to add
this site to your Favourites
---
Search:
---
Quick Links
---
Subscribe to my Newsletter
---
Books presented in association with:

---
Your Free E-Mail
Account:


---
Send me mail!

---

Credits
---
This site is designed to be viewed at 800x600 resolution
This site is best viewed with Internet Explorer 4 or higher:

Files emailed by:

Discussion Forum & Quizlet by:
Currency Converter by:
Level 2 member of:

---

Alhough I have taken some pains to create this site entirely by myself, there are nonetheless many people who have contributed to it in one way or another.
My thanks go out to:
Microsoft for giving me something to write about

Paul Lutus for creating Arachnophilia, which also gave me something to write about

InsideDHTML.com for the ultra cool navigation menus in use through out the site.

The panel of judges who check out every site nominated for my award.

All who took the time to create and submit an entry for the award graphic contest.

Pat Walker, Joe Cilinceon, T.E. Brewer and Night Raven for graciously consenting to having their stationery featured on the site.

Dilly for the use of the Graphical Corner elements on the Multiple Music Example page.

All in the Stationery Newsgroups who have taught, inspired, or just listened to me.

Finally, thanks to all who have used this site, particularly those who have taken the time to write to me with their questions, comments and suggestions.